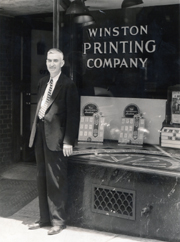 Founded in 1911 and chartered in the state of North Carolina as Winston Printing Company, Inc., the business has evolved to the present day, now operating as Winston Packaging.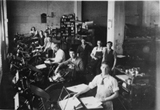 In the early years, the Company was a job shop for commercial printing using stone lithography and letterpress. The first generation of the Gordon family serving as owner and president was Alexander Gray (AG) Gordon, a journeyman bookbinder and entrepreneur. The largest customer at this time was RJ Reynolds Tobacco Company who is still a customer today.
In 1935, AG Gordon was the first to introduce photo lithography in NC and pioneered the new process of printing promotional materials in full color.
After WWII, the second generation John Russell Gordon succeeded his father AG Gordon in running the family business. He promptly applied engineering skills learned at Georgia Tech to modernize the operations.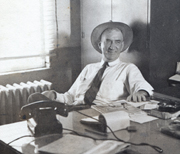 The Company installed its first sheet-fed offset press in 1955 and over the next 10-15 years added additional multi-color presses. Narrow web flexographic printing was added just before the Company moved to its present location in 1979. With this move, the change was made to standardize on the 40 inch wide format for offset printing which greatly simplified the pre-press and scheduling of print production.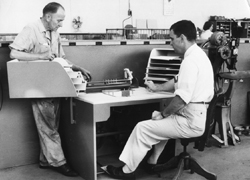 In 1984, the third generation James Andrew Gordon was promoted to Company president as the business continued to grow and add new equipment. The first 5-color offset press was added along with a drum scanner for pre-press to bring color separations in-house. The next major equipment upgrade was replacing the original 4-color press with a new 6-color press with in-line tower coater in 1987 to facilitate the Company's move into folding carton packaging.
The Company set up a digital division for small format short run projects which was moved offsite in 1999 and called Live Wire Graphics while the traditional operation began using the name Winston Packaging to more accurately reflect the type product being produced. Over the first decade of the 21st century, the Company focused exclusively on packaging, discontinued Live Wire Graphics as a separate operation but incorporated its fast track techniques back into Winston Packaging which shortened turn cycles to better support the Company's goal of 98% on-time delivery.
The fourth generation, Russell Lindsay Gordon, joined the Company in 2008 in customer service and operations. In 2012 Winston Packaging made a major capex investment in world class equipment by installing the only 42" wide press to run 20,000 sheets per hour in North America along with new pre-press system and finishing equipment.
Winston Packaging is now operating in its th year. With a veteran team of skilled operators, world class equipment, and strong management, the Company is well positioned to continue its growth in the consumer product folding cartons and labels business well into its second century.